Cheap SEO Packages for Your Business
Simon Says Web Design offers cheap SEO packages in the UK to help you get the most out of your online presence. My packages are designed to increase website traffic and boost your search engine rankings.  I offer an SEO package to suit all requirements and budgets. There are many factors in choosing an SEO Freelancer or agency. Cost is a prime concern, especially for a small business or entrepreneur. A lot of people fall for an expensive SEO service believing that it is the best way to rank higher on Google. But what many don't know is that an SEO campaign can be just as good if not better. Read this article to find out more information about an affordable SEO package for your small business.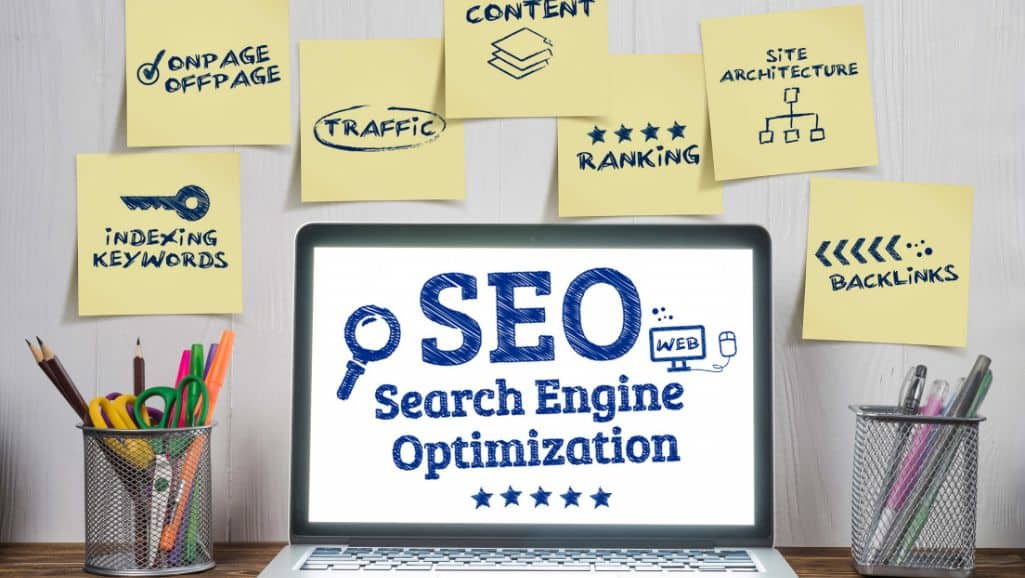 What is SEO?
SEO, or search engine optimisation, is the process of optimising a website for Google search with the goal of earning higher web traffic levels and improving the visibility of the site. There are a number of different techniques that can be used in order to improve a website's SEO, and many businesses opt for SEO monthly packages in order to save on costs. However, it's important to note that an SEO plan or SEO package is an ongoing process and not something that can be set and forget – if you stop working on your SEO, your website will likely drop down the rankings. That said, there are a number of tasks that you need to do each month to help maintain and improve your site's search results. This can include things like publishing new content, optimising existing content, building links, and more. If you're not sure where to start, there are plenty of resources available online or you could hire an SEO consultant to help your business.
Why is SEO important?
SEO campaigns are important for a number of reasons.
First, it can help you get more traffic to your website.
Second, it can help you get higher-quality traffic by helping your website rank for keywords that are related to what you do or sell.
Third, it can help you build trust and credibility with your audience by showing them that you are an expert in your field.
Finally, it can help you generate more leads and sales by making it easier for people to find your website when they are searching for products or services like yours.
The importance of SEO on a website
SEO is the practice of improving the ranking of a website on search engines. The higher the positions, the more likely people are to find the website. SEO packages can be done on any type of website, from simple blogs to complex corporate websites. There are many benefits to an SEO package, including increased traffic and visibility for a website. However, SEO must be done correctly & suited to your business in order to be effective. There are a number of factors that Google & Co. take into account when determining rankings, and it can be difficult to keep up with all the changes. This is where an affordable SEO package comes in. SEO packages for small businesses offer a service that helps websites stay up-to-date with the latest changes in search engine algorithms and is done each month This allows businesses to focus on their core products and services while leaving the task of keeping up with SEO to someone else.
For a small business or those just starting out, this can be an invaluable service.
Also, beware of providers who require long-term contracts or charge exorbitant fees.
Done correctly, the best SEO package can be a major asset for any website. It can help increase traffic and visibility, which can lead to more customers and sales.
Affordable SEO services can provide an affordable way for businesses to get started with this online marketing
Different Types of technical SEO Services
Different types of technical SEO can be broadly classified into on-page and off-page optimisation.
On-page SEO deals with optimising the content and code of your website to make it more search engine & user-friendly.
This includes activities like keyword research, title and meta tag optimisation, site structure optimisation, checking domain authority, etc.
Off-page SEO, on the other hand, entails building links to your website from high-quality websites.
This helps in improving your website's link popularity and hence its ranking in the search engines.
Add schema to your website
The most common SEO services
An SEO package involves much more than simply inserting keywords into the copy of your site. A quality SEO package should include these essential services: My packages include:
On-Page Optimisation:
This involves optimising the title tags, meta tags, header tags, images, etc. of your web pages to make them more Google & user friendly. It also includes optimising the website's navigation and internal linking structure.
Keyword Research:
This is one of the most important aspects of on-page optimisation as it helps you identify the right keywords that you should target for your website.
Link Building:
As mentioned earlier, this is an important part of off-page optimisation and helps in improving your website's link popularity and hence its position in the search engines. Link building can be done through various means like directory submissions, article marketing, social bookmarking, etc.
Social Media Optimisation:
This comprises optimising your website for the social media channels like Facebook, Twitter, Google+, etc.
Local Citations
These in essence are like online directories. The more local citations you have, the more it shows Google that you are a serious business actively seeking custom in your marketplace, this will help your domain authority.
SEO Audit
The purpose of an audit is to identify areas where the website can be improved to help it move higher in search engine results pages. An SEO audit typically includes an analysis of the website's keyword usage, backlink profile, and structure and will give you recommendations on how to move forward.
Content Optimisation
Content optimisation is the process of making sure your website's content is high quality and optimised for search engine visibility. This includes making sure your content is well-written and keyword rich, and that it's optimised for the specific search engines your site is targeting.
Local SEO Services
Local SEO is the practice of optimising a local business website so as to increase its position in the search engine results pages for certain local queries. This is done by improving the visibility and click-through rate of the website for such queries. Local SEO packages UK is a specialised form of SEO package. and is different from traditional national SEO practices in many ways. The most notable difference is the focus on local keywords and phrases that are relevant to the business.
When, Where and How Often Should You Do SEO?
The higher the ranking, the more likely people are to find the website.
There is no one-size-fits-all answer to the question of when, where and how often SEO should be done. It depends on a number of factors, including the nature of the website, the competition, and the ever-changing algorithms of Google & Co. However, there are some general guidelines that can be followed. Ideally, SEO should be an ongoing process, a minimum of once a month, but I recommend weekly, with new content being added regularly and existing content being updated and optimised as necessary. That said, it's also important to do an SEO strategy in bursts or waves, rather than trying to do too much all at once. Doing too much all at once can actually hurt your chances of success, as it can appear spammy to Google and the like.
What are affordable SEO Packages?
There are many different types of monthly bespoke SEO packages available on the market today. However, not all of them are created equal. You need to be sure that you are getting what you pay for when you purchase one of these packages. The first thing that you should look for in a SEO strategy is the number of keywords that it includes. If the package only includes a few keywords, then it is probably not worth the money. This is important so that you can track your progress and see how your SEO efforts are paying off. Without monthly reporting, it will be difficult to tell if your search engine optimisation packages are working or not. When you are looking for an affordable SEO package, remember to keep these things in mind. If you take the time to do your research, you should be able to find a package that will meet your needs and help you achieve the results that you are looking for. Purchasing an SEO package is similar to hiring the services of an SEO agency. You need to understand that you are paying for expertise, and thus potential – not guaranteed results.
Why should I use your SEO Packages?
There are a number of reasons why you might choose to use my monthly SEO Packages.
Firstly, my monthly SEO packages are designed to help you achieve your desired results quickly and easily.
Secondly, I am always on hand to provide you with the best possible service & recommendations.
Thirdly, my rates are affordable for any business.
I make it possible for business owners to gain more web traffic from their websites and more web traffic leading to more enquiries and sales through higher SE rankings. Although an SEO package requires an initial financial outlay, it could potentially save your business money in the long term
Is SEO free of cost?
Definitely not. SEO packages are an investment for your business that will bring a return in more traffic and more custom for your business. Contact me and arrange a time to talk about SEO package today
Do the Cheap SEO Packages Contain Black Hat Methods?
No, my cheap SEO packages do not contain black hat methods. Black hat methods are tactics that go against Google guidelines, and they can get you penalised or even banned from Google. That's why it is important to make sure that the SEO package you choose does not include any black hat techniques. A good SEO package should focus on providing quality content, optimising for relevant keywords, building links naturally, and using ethical tactics to achieve organic growth for your website. This kind of approach will ensure that your website will get better visibility in Search results without risking any penalties.
Where are you based?
I work as a Freelancer from a home office in Mansfield, Nottinghamshire, I work alone and do not outsource. I will always be your first point of contact
Do you offer web design as well?
Yes, I offer web design services. I am well-versed in the latest web technologies such as WordPress and eCommerce. I can provide custom-built websites tailored to meet your needs and requirements. I also offer maintenance and hosting services. My web design services are designed to help you create a website that will stand out from the crowd and make the most of your online presence. With my knowledge and expertise, I can help you reach your goals with a professional website that will look great on any device.